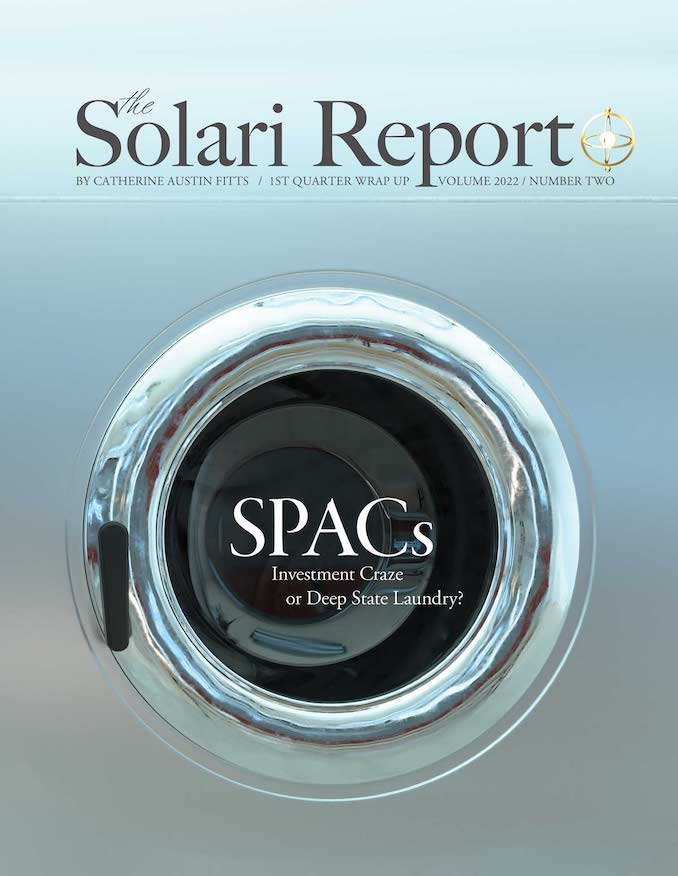 "Given Western sanctions and the situation in Ukraine and Russia—two major exporters of commodities—people aren't quite sure how any gap in their oil, wheat, or nickel exports could be filled. But that could drive innovation to deal with the shortages of metals, food, resources, or even people, according to [Jeremy] Grantham: 'We're going to have to keep redesigning, rejigging, replacing, and inventing new materials. And this is pretty darn exciting. We're going to have to find ways of retrofitting buildings cheaply—not the miserable, labor-intensive, high-cost ways that we do it now. We're going to have to build higher quality buildings that are, on day one, hugely more energy-efficient. This is going to take trillions of inventive dollars, not regular business-as-usual dollars. So this will be one of the great challenges, and it will be an absolute godsend for the VC industry.'"

~ PwC Markets Insider on Jeremy Grantham's comments on Western sanctions of Russia
By Catherine Austin Fitts
This coming week, we continue the publication of our 1st Quarter 2022 Wrap Up with the Equity Overview & Rambus Chartology.
The central banks' largesse during the initial phase of the Going Direct Reset is strongly correlated with a rising stock market. But the largesse is slowing. Inflation is on the rise—now officially acknowledged. Anyone who purchases food and gas already knew. Interest rate rises are accelerating with implications for all asset classes—stocks, bonds, commodities, and real estate.
"Have changes in the Fed balance sheet inflated markets?" Source: GMO, Watch Out for the Balance Sheet, April 12, 2022
This Thursday, I will look at the financial markets performance for the 1st quarter and the new quarterly blockbuster from Rambus Chartology. (Subscribers can access the quarterly financial charts and new Rambus Chartology here. Over the last year, I have received numerous questions regarding the relationship between government policy and the stock market. This quarter, I am going to review how the weapons manufacturer and defense contractor stocks have fared since the war in Ukraine began; this case study can help you understand how to access information and analyze the relationships between government policy and the stocks of related companies and banks.
On May 12, attorney Carolyn Betts will join me to discuss our 1st Quarter theme—Special Purpose Acquisition Companies (SPACs): Investment Craze or Reset Laundry?
In Money & Markets this week, John Titus and I will cover the latest events and continue to discuss the financial and geopolitical trends we are tracking in 2022 and the Going Direct Reset. E-mail your questions for Ask Catherine or post at the Money & Markets commentary here.
Please join me this Thursday, May 5 as the 1st Quarter 2022 Wrap Up continues with the Equity Overview & Rambus Chartology.
Talk to you Thursday!
Related Solari Reports:
1st Quarter 2022 Wrap Up: Rambus Chartology Now Available to Subscribers
Equity Overview Update: Rambus calls a Top
2021 Annual Wrap Up: Equity Overview & Rambus Chartology
3rd Quarter 2021 Wrap Up: Equity Overview & Rambus Chartology with Jason T. Worth
2nd Quarter 2021 Wrap Up: Equity Overview & Rambus Chartology with Tim Caban
1st Quarter 2021 Wrap Up: Equity Overview & Rambus Chartology—Subscriber Links (the Mega Link Collection)
Related Reading: